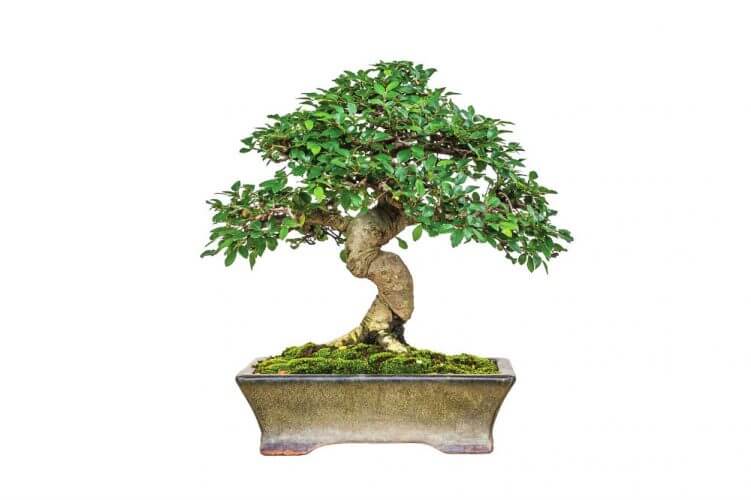 Imagine praying for money, finding an 'odd' plant, taking it home as an omen, selling its seeds and voila, earning yourself a fortune! This is the story behind the money tree. An office or a home that has an indoor plant says a lot about the person occupying it.
It gives the impression that you are a person who not only loves nature but appreciates the small things in life that have a deep meaning. It also goes to show that you care about other things other than yourself, which mean that you are warm, and do not have a heart of stone.
Having an indoor plant is one thing but having one that adds some luck to your life is a whole other thing. Some good luck could do you some good right? Well, if you do not have an indoor Bonsai tree, it is time to get one that adds luck to your life.
The Lou's Bonsai nursery good luck money bonsai tree hails from Southern Africa. It is a tree with thick branches and ample leaves. It is commonly known as a jade tree and can tolerate both drought and wet conditions.
Commonly referred to as the Bonsai Money Tree, this tree is considered a symbol of wealth and prosperity. The tree decorates your home or surrounding with good luck and nature and creates positive energy.
Features
This is an indoor Bonsai plant
It is approximately 12" inches tall
It comes in a glazed pot
The tree can endure either wet or dry condition
It grows very fast
Pros
This is a hardy tree and thus can survive any type of weather condition
It is easy to maintain
You only need to water the plant at least once per week or once every ten days
The tree matures very fast
Not only does the tree add beauty to your living space or office, it also brings fortune, money and good luck
The tree increases its beauty as it matures over the years
You can use any general purpose fertilizer on the plant. Apply fertilizer once per month except during wintertime
You can incorporate foliar feeding by using a water-soluble fertilizer every month
It only requires periodic pinching and trimming for it to remain miniature
You can treat Lou's Bonsai nursery for diseases and insects the same way you would any other tree
The branches are thick and fleshy
Cons
You may need to buy some tools such as scissors or shears for pruning
After a period of time, you will need to re-pot the plant because it will outgrow the initial container
You need to extra careful as you handle the plant. Mishandling it can kill it. Use the appropriate tools as needed to keep the plant safe
You will need wires so that the plant can take up the shape that you want it. The wires come in different sizes from thin to thick wires
You might need a brush to brush off any dust that accumulates on the leaves
Summary
The Lou's Bonsai nursery good luck money bonsai tree is an indoor plant that adds luck, wealth, and prosperity to your life. A tree can handle any type of condition; dry or wet making it very easy to maintain. It is a hardy tree that matures very fast which means your living area or office will have a noticeable change in a very short span of time.
Adding positive energy to your life is a plus. If you have the plant in your office, you will be surrounding yourself with positive energy that will help you work better and more effectively.
This affordable plant is very easy to maintain. You only need to water it once in every ten or seven days. You can always sprinkle some water on the leaves to clear any dust and add some life to the plant or you can decide to get a brush to brush off any dust that may accumulate.
If you are looking for wealth, fortune and good luck, there is no easier way to get it than by having this tree in your surroundings.
Comparison: Lucky Bamboo – Spiral Style with Silk Flowers and Glass Vase with Pebbles
This ten to twelve inch plant brings good luck and fortune as well. It lasts for years and grows in water like cut flowers. It comes in a 3 by 3 by 3-inch vase and includes crystal soil.
This plant originates from Cameroon in West Africa. It adds not only peace and calmness but also stability. If you keep this plant either in your office or in your home, it will bring good luck, happiness and fortune to you.
The lucky bamboo stalks are twist and braided to make a unified stem. This means that the plant needs extra care when handling it. The Lou's Bonsai nursery good luck money bonsai tree on the other is a lot easier to handle and maintain at any particular time.
Verdict
Having an indoor plant is always a plus. It adds beauty and rings life to a room. You may not be at all into the good luck stuff that this tree brings with it, but what is the harm of getting the plant anyway? You just might be surprised at how things turn out to be.
A plant that does need a lot of care and maintaining means that you will still have time in your hands to attend to your day-to-day duties without any distractions.
Watering the plant and pruning it gives you time to do something fan and distract your mind from your daily schedule, which will help calm you and even bring happiness.
Great ideas are at times born from the small things you do in life like watering the Lou's Bonsai nursery good luck money bonsai tree.